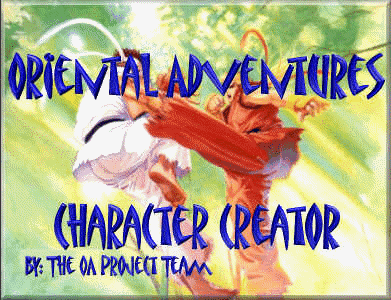 What would a good program be without a great looking splash screen?
Hint: Click the splash screen to abort the splash delay!



Only three buttons work on this screen right now: New Character, About, and Exit. So don't ask me about why the others don't work!



Roll on! That's about it for now. It's no where near complete yet, it's just a preview of comming attractions!

See for yourself! Download it & see what I've completed!

Click here to download!

OA Character Creator is not a licenced product from TSR Inc. or Wizards of the Coast and will remain a free product.


Web Design ©2000 Lord Eadric